Drascombe Longboat (22ft/6.6m) with cabin for sale
Price:
£4500
Phone:
07487 812871
Alternate phone:
Furling jib, Gaff Rigged Mainsail (+1 spare Sail). Mizzen Mast & Sail. Cockpit and Sail/Boom Covers. Boat Hook Oars Compass. Yamaha 4hp Outboard. Trailer. View at North Devon Yacht Club.
Definitely still for sale on:
18 June 2022
(The owner confirmed the item was still for sale on this date)
Located:
Bideford
View larger map
(not exact location)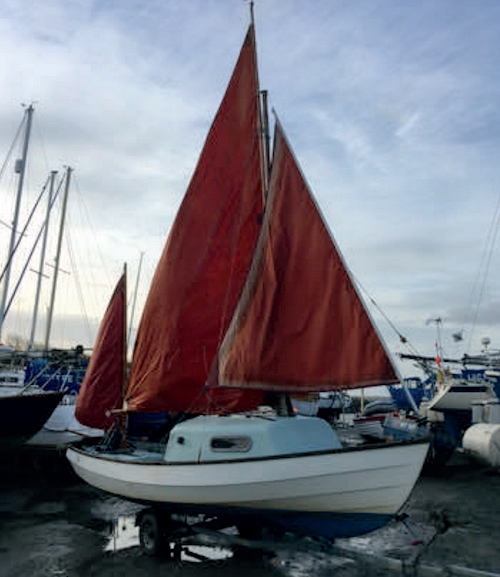 Changing your own adverts
If this is your advert, you may need to log in before you see links to change the details. If you have a password for the Y&Y forum, please log in (see box in top right).
Otherwise please see the email we sent you on 14 February 2022 entitled 'Y&Y classifieds...' for the links you need.
Resend email
Search classified adverts
Magazine appearance
This is an example of how adverts look in the magazine: